One aspect of amateur radio that I particularly enjoy is contesting. Although not a 'serious' player owing to my limited set-up, I frequently enter contests (especially CW contests) and enjoy trying to optimise both my station and my operation to get the best score possible.
I was introduced to contesting by Jonathan G0DVJ, and have taken part in contests both with him and also as part of the Colchester Contest Group (VHF).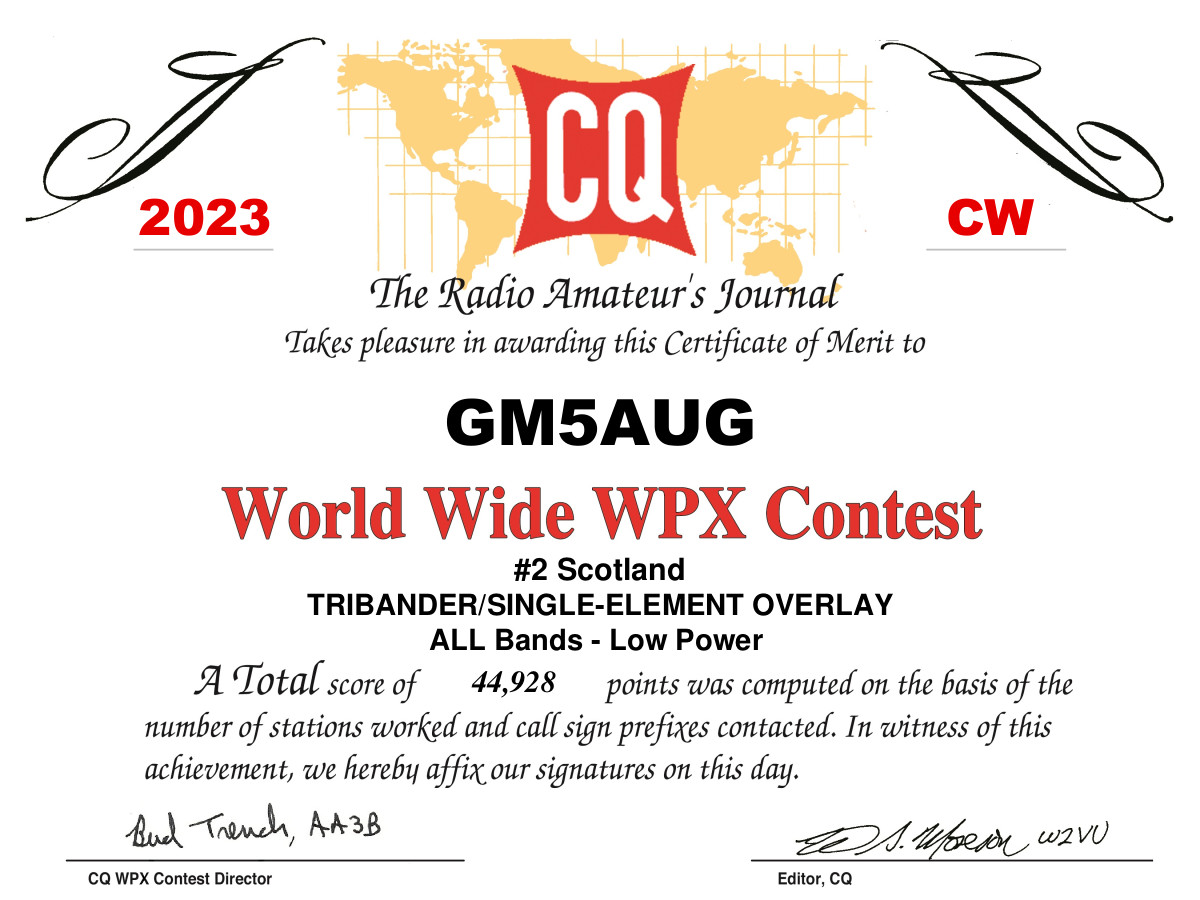 Michael comes second in Scotland under the TRIBANDER/SINGLE-ELEMENT overlay, and fourth overall in Scotland in the low power section in the 2023 CQ WPX CW Contest.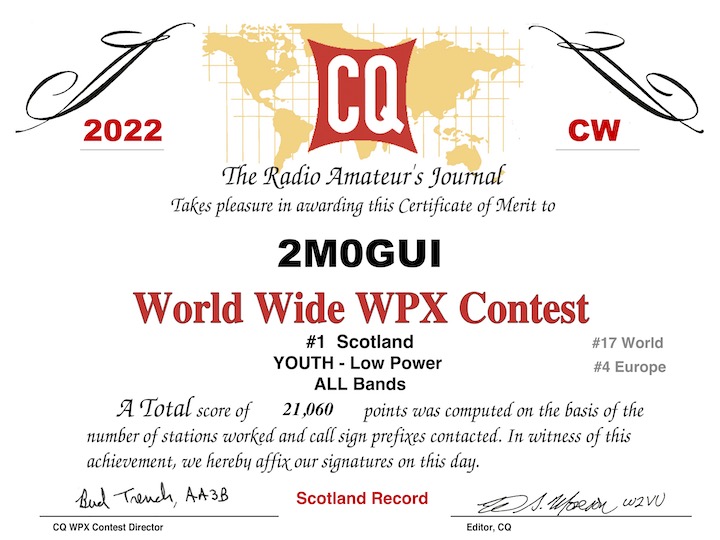 Michael wins 1st place in Scotland and 4th place in Europe in the 2022 CQ WW WPX (CW) Contest - note the better score than 2023 owing to a) more time spent in the contest and b) operating under the youth category.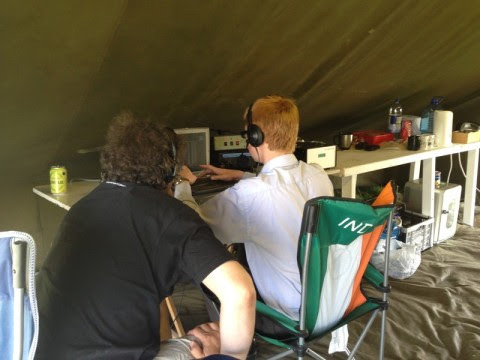 A young Michael M6EIO operating 20m with the Colchester Contest Group, under the watchful eye of G0DVJ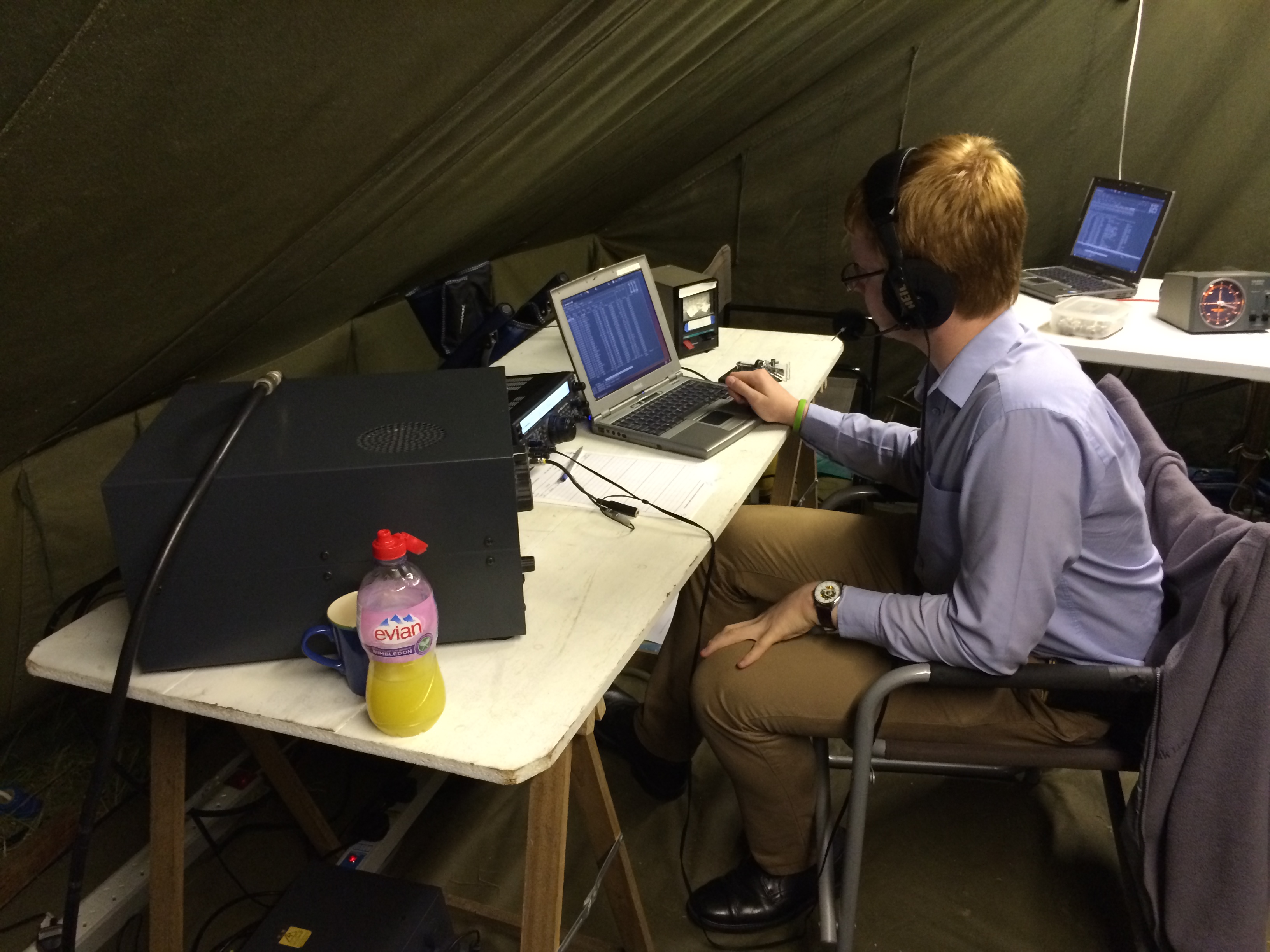 On another occasion, with the CCG, operating 23cms